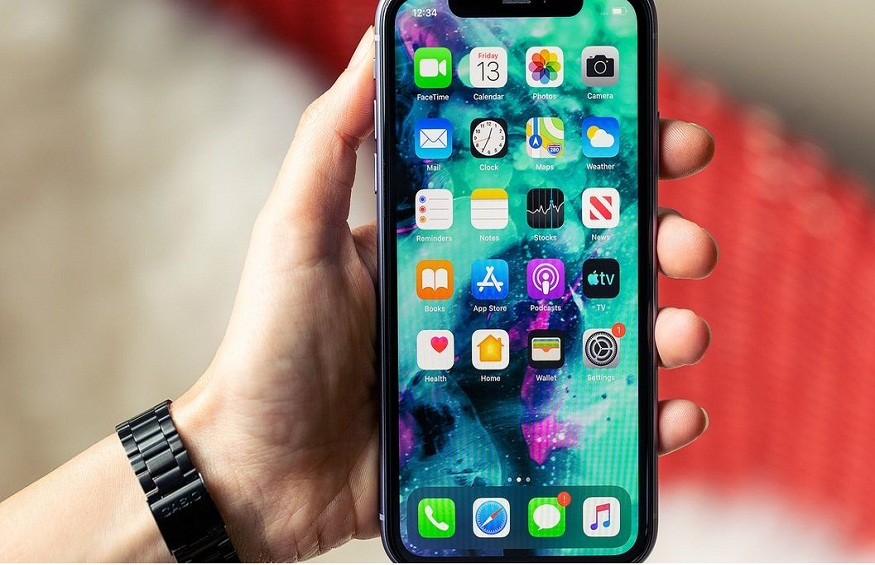 From feature phones with 2MP cameras to foldable devices with awe-inspiring 108MP cameras, here is how innovation changed the landscape of the smartphone industry over the past decade.Today's smartphones are better than ever, and come with awe-inspiring features. More recently, Samsung, Huawei and Motorola unveiled foldable smartphones, while Samsung also recently filed patents for flexible and telescopic screens.
This implies that Samsung's research team is currently working on phones with stretchable displays, and the South Korean tech giant is also hopeful about offering phones with holographic displays in the near future. Considering where we were just a decade ago, smartphone OEMs have been unrelenting in their quest for perfection, which, in the world of smartphones, is ironically an illusion.
While there can never be the "perfect phone", we can chalk this progress down to constant innovation by mobile phone manufacturers. While it was the likes of Nokia, Apple and Samsung that put their pedal to the metal in the early days, it is now the turn of Chinese OEMs to be the trailblazers, and set the benchmark for other companies.
Brands now offer smartphones with multiple-rear camera arrays, faster processors, under-display selfie cameras and massive batteries at different price points. While it is the smartphone companies that are competing with each other, it is the consumers that are reaping the benefits.
That said, we take a trip down memory lane, and look at some of the defining moments, where innovation changed the landscape of the smartphone industry.
Samsung Galaxy Note – More than just a 5-inch smartphone
At a time when mobile phones sported 4-inch displays, with the iPhones leading the anti-big screen sentiment with just a 3.5-inch screen, Samsung broke away from the pack and challenged the status quo. The brand unveiled its flagship Galaxy Note smartphone, which came with a 5.3-inch super AMOLED display.
While Apple and the other mobile phone brands scoffed at the idea initially, they quickly realized that the consumers wanted phones with more than 5-inch displays. Today, we have phones that come with 6-inch and even 7-inch displays, while upcoming mobile phones will sport flexible screens, thus doubling up as tablets.
Multiple rear-camera combination
We all remember owning a Nokia smartphone that sported a tiny camera at the back, which was only useful for taking grainy images that were comprehensible at best. Then HTC thought out of the box, and offered a smartphone with two rear cameras, albeit for reasons other than to take high-quality images. Soon enough, the trend caught on, with Huawei and LG also getting in line. Things have escalated over the past four years, and today, we have brands that offer five rear cameras, along with two selfie cameras.
For instance, the OPPO F17 Pro Diwali Edition, which is one of the best made in India mobiles comes with six AI portrait cameras, while the Nokia 9 PureView and Mi Note 10 come with penta rear camera configuration. Even most of the smartphones in the budget segment and the mid-range segment come with quad-rear camera setup, which only highlights how far we've come in just four years' time.
Xiaomi, the most disruptive smartphone brand
At a time when consumers had to live with the notion that in order to get premium features in a smartphone, they had to shell out top dollar, Xiaomi entered the Indian smartphone market and became the most disruptive brand. The Chinese OEM was successful in offering phones with excellent features and specs at affordable prices, through innovation and technological ingenuity. While the domestic brands failed to keep pace with Xiaomi, thereby perishing in the process, other smartphones brands like Samsung and Huawei were forced to sit up and take note.
Five years since, Xiaomi continues to rule the Indian smartphone industry. From packing faster processors, to higher RAM size, better cameras, better UI, and offering better over-all user experience, Xiaomi has truly out-done themselves. Competitive pricing and being ahead of their competition in terms of innovation has enabled Xiaomi to reach this position.
Flip and fold, the new age of smartphones
We started with flip phones 15 years ago, and we have now come full circle, as we now have smartphones that can flip and fold. Samsung, Huawei and Motorola have already launched luxury smartphones that are bendable and foldable, and while there is research being done in other areas, this is as good as it gets for now. In the next couple of years, we might see other brands following in their footsteps, with foldable phones possibly being the new norm in the not-too-distant future.